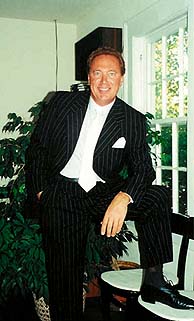 Alfonso Triggiani
"The Champion of Real Dancing For Real People"
Alfonso Triggiani is the artistic director and owner of Touch Dancing Studios. A school devoted to teaching and promoting ballroom dancing since 1985 and whose specialty is the Argentine Tango.

He served on the executive committee of the Dance Educators of America Ballroom Department and was board member representative with the National Dance Council of America (1988-91).

Alfonso authored and choreographed the Bronze Argentine Tango syllabus for the National Dance Council of America as their official syllabus (1990).

His television show: "Touch Dancing" has been promoting ballroom dancing since 1990....Every Saturday @ 9:30am USA time on our web site.... http://www.touchdancing.com


Agnes Maria Bristel-Soethoudt
Agnes Maria Bristel-Soethoudt, was born in the Netherlands and had her introduction into the dance world there. But not until after raising her family did she passionately work to perfect her dance skills. Since 1990, she trained with Alfonso Triggiani, director of Touch Dancing Studios & Bobbie Petrie, renowned Ballroom Dancing teacher. She began teaching in 1992.
Agnes also competes in all American Smooth and Latin dances, including Hustle and Argentine Tango. She opened her Franchise of Touch Dancing Studios on the Eastern End of Long Island in the Hamptons in January 1997. Agnes is a member of the Dance Educators of America and a registered professional with the National Dance Council of America.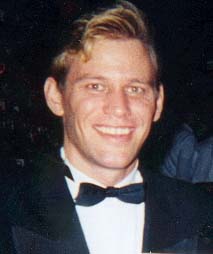 Scott Trevor

Scott Trevor has always had dancing as a big part of his life. He started as a gypsy. Studied ballet, jazz, tap and modern dance starting at the age of 13. He became a member of the Young Americans at the age of 14 and toured the US and Europe with them in several shows, including; West Side Story, Grease, Annie Get Your Gun, The Music Man, etc. Scott appeared on Broadway in the original cast of Seven Brides for Seven Brothers and was in the Broadway cast of Pirates of Penzance with Linda Rondstadt. At 19, Scott decided to give up the gypsy's life on the road to settle in California. He attended Mt. San Antonio College for 2 years with a major in Theater. During that time he began teaching Ballroom Dance at an Arthur Murray Dance Studio, followed by Arthur Murray and Fred Astaire Dance studios in Florida. Scott also competed both professionally and with students in American style, International style and Theater Arts, winning many trophies as well as opening 2 studios with Fred Astaire with a business partner. Back northeast teaching in New Jersey for the Penatello's (US American Style Champions for many years) for a year, he finally arrived in the Hamptons where he has taught for Touch Dancing Studios since 1998.
Scott is certified to teach by Dance Educators of America and is a member of the National Dance Council of America. Scott would like to thank the staff and students of Touch Dancing Studios for welcoming him and making him a part of their family.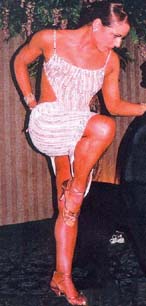 Stephanie Colesanti



Stephanie Colesanti earned a bachelor's degree in Theater & Dance from Hofstra University in 1993,
graduating after taking a semester off to tour China with a dance company in 1992. She continued dancing abroad with several touring companies, performing in England and Amsterdam until 1999. Her subsequent employment as a dance instructor by Fred Astaire studios inspired her to seek out coaches Gary & Diana Mcdonald, (10 dance world champions, and owners of Rogers Dancesport Center), for whom she taught from 1993-1998. Throughout her time teaching, she competed in American and International Latin divisions, winning many open and rising star titles. in 1998 she ranked 1st nationally in the U.S. Rising Star Rhythm Championship division. Now the proud mom of James (3 1/2yrs.) & Giovanni (1 yr.), she recently received "High Honors" in her Latin teaching and judging exams in 2005. She will continue to compete and teach and plans to start a children's program for future dancers.